Web Development , POS, ERP & eCommerce Solution
Get

your business
website, POS, ERP
We provide web development services with the latest
technologies & features based on custom requirements
Get Started Now
Digital Marketing , SEO , SMM
Boost

your Business
Increase Sales
We provide effective digital marketing services
to improve your online sales & engagements
Get Started Now
Business Launching & Consultation
Setup

your business
today
Get a complete solution of documentation & Legal consultation
to make your entrepreneur journey succussful.
Get Started Now
We provide the complete solution to improve your entrepreneurs journey. Our expert team is always ready to support you with Web Hosting, Web Development, POS, ERP, eCommerce solution, Digital Marketing (SEO, SMM) & Legal documentation support. We possess the experience and expertise to help web entrepreneurs reach their customers across the digital space.
Website Development
We are creative and expert enough to develop a super cool, fast and responsive Website for your business or personal use. We will provide necessary guidelines and training to run the website smoothly.
Web Hosting & Domain
You can buy your desire domain. Hosting packages are designed to give you a faster and smooth experience while running your website. You will get sperate control panels for domain and hosting.
Digital Marketing
Our digital marketing services are structured with SEO, SMM. We will make sure your business has an active presence in the digital market paired with content to increase brand awareness and attract customers.
Starter
৳800 /Year
1 GB SSD Storage
15 GB Data Transfer Monthly
LiteSpeed Web Server
0 Addon Domain
cPanel Control Panel
FREE SSL Life Time
FREE Weekly Backup
Unlimited Sub Domains
Unlimited Email Accounts
Unlimited Databases
Basic
৳1400 /Year
2 GB SSD Storage
30 GB Data Transfer Monthly
LiteSpeed Web Server
0 Addon Domain
cPanel Control Panel
FREE SSL Life Time
FREE Weekly Backup
Unlimited Sub Domains
Unlimited Email Accounts
Unlimited Databases
Standard
৳2000 /mo
3 GB SSD Storage
70 GB Data Transfer Monthly
LiteSpeed Web Server
1 Addon Domain
cPanel Control Panel
FREE SSL Life Time
FREE Weekly Backup
Unlimited Sub Domains
Unlimited Email Accounts
Unlimited Databases
Basic Plan

$29.99 /Month
Increase traffic 130%
Backlink analysis
Organic traffic 215%
10 Free Optimization
24/7 support
Advanced Plan

$29.99 /Month
25 Analytics Compaign
1,300 Keywords
25 social media reviews
1 Free Optimization
24/7 support
Business Plan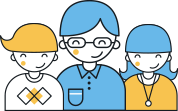 $29.99 /Month
Increase traffic 130%
Backlink analysis
Organic traffic 215%
10 Free Optimization
24/7 support
Business
৳3000 /Year
5 GB SSD Storage
150 GB Data Transfer Monthly
LiteSpeed Web Server
1 Addon Domain
cPanel Control Panel
FREE SSL Life Time
FREE Weekly Backup
Unlimited Sub Domains
Unlimited Email Accounts
Unlimited Databases
Exclusive
৳3800 /Year
7 GB SSD Storage
200 GB Data Transfer Monthly
LiteSpeed Web Server
2 Addon Domain
cPanel Control Panel
FREE SSL Life Time
FREE Weekly Backup
Unlimited Sub Domains
Unlimited Email Accounts
Unlimited Databases
Advanced
৳4500 /Year
10 GB SSD Storage
350 GB Data Transfer Monthly
LiteSpeed Web Server
4 Addon Domain
cPanel Control Panel
FREE SSL Life Time
FREE Weekly Backup
Unlimited Sub Domains
Unlimited Email Accounts
Unlimited Databases
Basic Plan

$29.99 /Month
Increase traffic 130%
Backlink analysis
Organic traffic 215%
10 Free Optimization
24/7 support
Advanced Plan

$29.99 /Month
25 Analytics Compaign
1,300 Keywords
25 social media reviews
1 Free Optimization
24/7 support
Business Plan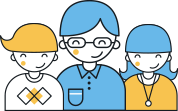 $29.99 /Month
Increase traffic 130%
Backlink analysis
Organic traffic 215%
10 Free Optimization
24/7 support